Much More Radio Available in our Archive »
Extra Radio Show This Week
We have Scott Tips from The National Health Federation back with us on the program to get a Codex Alimentarius Update. Scott who is a lawyer who has been specializing in food and drug law and trademark law has just returned from the latest Codex meeting in Germany where a the NHF had a major victory. We talk about this and his upcoming speaking engagements in Sweden.
Top News This Week
Signature of consciousness captured in brain scans
2009 11 13
A telltale signature of consciousness has been detected that takes us a step closer to disentangling the brain activity underlying conscious and unconscious brain processes. It turns out that there is a similar pattern of neural activity each time we become conscious of the same picture, but not if we process information from the image unconsciously ...
'Something may come through' dimensional 'doors: CERN
2009 11 11
A top boffin at the Large Hadron Collider (LHC) says that the titanic machine may possibly create or discover previously unimagined scientific phenomena, or "unknown unknowns" - for instance "an extra dimension". "Out of this door might come something, or we might send something through it," said Sergio Bertolucci, who is Director for Research and Scientific Computing at CERN, briefing reporters ...
Court blames three EU states for wasted billions
2009 11 11
Spain, Italy and Portugal are responsible for the bulk of the financial errors detected by European auditors in the field of regional policy, where some €2.7 billion should not have been paid out in 2008. The European Court of Auditors on Tuesday was for the 15th year in a row unable to sign off the EU accounts, due to a high ...
Stretching Hard: They've Linked Alleged Fort Hood Shooter to 9/11
2009 11 09
The alleged Fort Hood shooter apparently attended the same Virginia mosque as two Sept. 11 hijackers in 2001, at a time when a radical imam preached there. Whether the Fort Hood shooter associated with the hijackers is something the FBI will probably look into, according to a law enforcement official who spoke on condition of anonymity because the investigation is ongoing. The ...
Goldman Sachs boss says banks do "God's work"
2009 11 09
Lloyd Blankfein, Chairman and CEO of Goldman Sachs, speaks during a panel discussion at the Clinton Global Initiative in New York September 23, 2009. Goldman Sachs behind every market crash since 1920s The chief executive of Goldman Sachs, which has attracted widespread media attention over the size of its staff bonuses, believes banks serve a social purpose and are doing "God's work." In ...
China's 'weather modification' works like magic
2009 11 08
Beijing transformed by clear blue skies after massive cloud seeding operation. The Chinese air force claimed today that the biggest weather modification operation in the country's history cleared the skies over Tiananmen Square just in time for the National Day parade. I write this post under gorgeously azure skies. Instead of the dull haze I have grown used to in Beijing over ...
Baguette Dropped From Bird's Beak Shuts Down The Large Hadron Collider (Really)
2009 11 08
The Large Hadron Collider, the world's most powerful particle accelerator, just cannot catch a break. First, a coolant leak destroyed some of the magnets that guide the energy beam. Then LHC officials postponed the restart of the machine to add additional safety features. Now, a bird dropping a piece of bread on a section of the accelerator has, according to ...
Earth & Space
The New Moon will be in Scorpio on November 16th (northern hemisphere). New Moons signify rebirth, beginnings, a clean slate, the start of a new cycle. This one is the mother of all dark Moons, in Scorpio, the sign of death that births the new. Scorpio rules power, transcendence, crisis, self-mastery, bonding, financial partnerships, misuse of power, and health restoration. It is a time to focus on empowerment and change, especially in the areas of relationships and finances. Scorpio is natively ruled by Pluto and co-ruled by Mars. In Scorpio, the Moon seeks truth, answers in order to thoroughly understand situations and will keep digging as many layers deep as necessary to arrive at the core. Thus, this New Moon opens the dark night of the soul. Do some soul-searching about negative attitudes and habits you need to eliminate - and get rid of them! By the way, Scorpio also rules FATE! Therefore, the universe will take care of the details. We simply need to put forth our intention.

Also, on November 17th, watch for the Leonids Meteor Shower. The predicted outburst, perhaps with rates of 100-500 Leonids per hour, strongly favors Asian observers, who should watch on the morning of November 18. North American observers should especially try to cover the morning of Tuesday, November 17 in case of unusual activity leading up to this peak. The Moon will be completely out of the picture and will not cause any problems. Just keep radiant elevation in mind wherever you're observing from. The radiant rises between 10pm and midnight for the bulk of the Northern Hemisphere. Leonid activity will be nonexistent before this time, and relatively very low for a couple of hours thereafter. Morning hours tend to produce the best rates, although the few earthgrazing Leonids seen around radiant-rise can be very impressive.
Spoken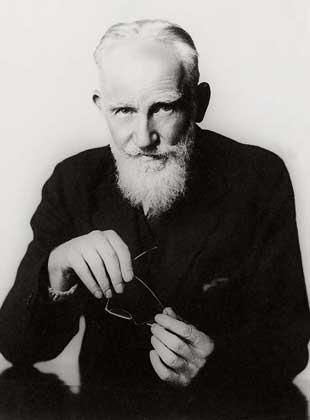 "I don't know if there are men on the moon, but if there are they must be using the earth as their lunatic asylum." George Bernard Shaw
Recommendations
Occult History of the Third Reich by Patrick Allen & Dave Flitton (1999)
Four volume documentary set ("Adolf Hitler", "The SS Blood and Soil", "The Enigma of the Swastika", and "Himmler The Mystic") containing mainly B&W as well as some color archival footage, with narration explaining the influences of alternative belief systems (occult, paganism, mysticism, etc) on the Nazi ideology and Hitler's personal philosophy. Also documents the history and development of the ideas and symbols that would be used along with eugenicist racial politics to perpetrate the murder and oppression of millions during World War II. (Running time 3 hours)
Buy it here
|
More documentary recommendations
Thanks for your support!